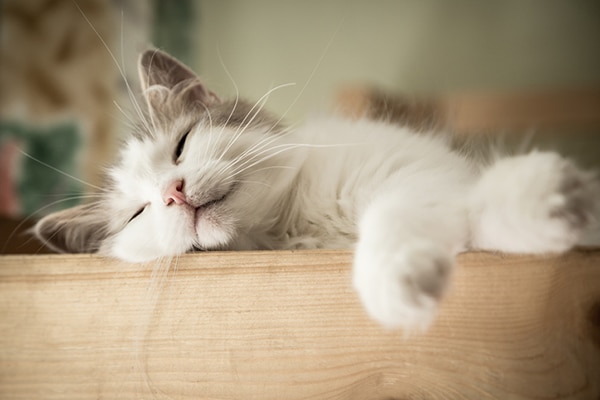 Do you find your cat's sleeping habits weird and unusual? Cats tend to sleep the day away. In fact, they have been known to spend 10-16 hours a day sleeping! This is a behavior that they have developed to adapt to their predatory pattern. In the wild, cats hunt during the night when it is cooler and sleep during the day. Sleeping for long hours also help in the efficient digestion of their diet which is rich in protein. The cat's ancestors are usually up and about during dawn and dusk to look for prey.
If you allow your cat to sleep with you on your bed, you will notice that he tends to snuggle up to you even if he has a comfortable sheet or pillow to sleep on. Experts believe that cats feel warm and safe when they are snuggled up to their owners. Close contact with their owners also promotes the release of oxytocin hormone, one effect of which is making them feel good.
You should talk to your Oconomowoc, WI veterinarian if there is a change in your pet's sleeping habits.