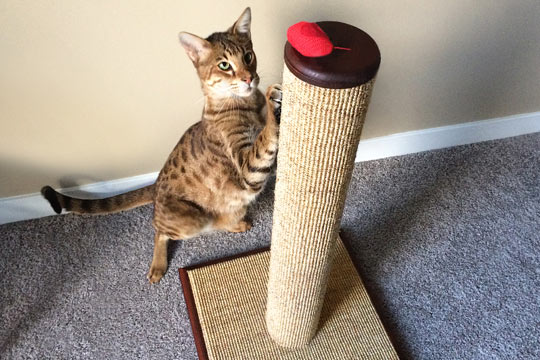 Scratching is a natural feline instinct. It helps keep their nails trimmed while removing old nails so new ones can grow in their place. Scratching posts are also used for stretching and exercise. These are just some of the important reasons why getting a suitable post is essential for your cat's health and wellbeing.
Scratching posts are legal surfaces to scratch on. This is what your kitty should realize when you bring home a new scratching post. Investing in a good scratching post that your pet will like and use can go a long way in saving your carpet, draperies, furniture, and other valuables from your cat's claws.
There are many types of scratching posts and if you don't know what you are looking for, you may pick out the one that does not suit your fussy cat's fancy. Scratching posts are covered in various materials, and are of different sizes and shapes.
Don't hesitate to talk to your Fox Chapel, PA veterinarian if you have any concerns about your pet's behavior.